Summertime usually means being outside and creating memories with close friends. Being as COVID-19 is nowhere close to ending, our summer is sure to be altered. This doesn't necessarily mean we can't enjoy the summer and make great memories. There are a ton of safe activities you can do this summer, all while maintaining social distancing, and here are a few.
#1: Have a Picnic in the Park
A picnic is a good way to get some fresh air and reconnect with your friends. Have your friends bring their own picnic baskets filled with their favorite snacks and drinks, turn on a bomb summer playlist, and enjoy the outdoors.
#2: Go to a Drive-In Movie
While movie theaters have started to reopen, it's still a little risky going to the theater. This is why attending a drive-in movie would be the perfect outing for you and your friends. You all can meet up at the drive-in and enjoy the latest summer blockbusters together, all while maintaining social distancing.
#3: Do Outdoor Workouts Together
There's no better way to connect with your friends than getting fit together. Doing outdoor workouts together is a great way to bond with your friends while working on your physique. The number of workouts you can do outdoors are endless (biking, hiking, yoga in the park, etc.).
#4: Host a Private Paint and Sip
Another good way to connect with friends this summer is by hosting a private paint and sip. Have a couple of friends come over to paint and have them bring their own wine and snacks. The Amazing Paint Party is a great brand that offers a variety of celebrity painting kits that are easy to use. You'll have the choice between the lux painting kit ($47 each) or the mini painting kit ($25 each), along with a list of celebrities you can paint.
#5: Have a Private Pool Party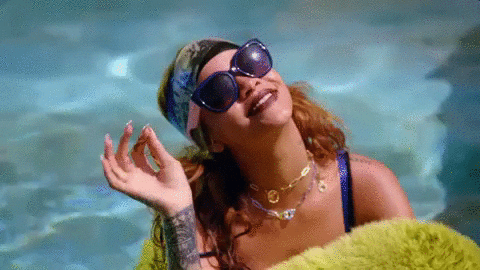 It's getting warmer outside, so naturally, we want to take a dip in the pool. The only thing is it's not necessarily safe to go to public pools right now. If you or any of your friends have a private pool, throw a private pool party, with a limited number of guests, of course. Put on your favorite bikini and lounge by the pool with your friends and a glass of rosé.
#6: Go on a Cabin Trip
Traveling is another activity that has been put on halt for the past couple of months, which, I'm sure, has affected a lot of summer travel plans. The next best thing would be to go on a cabin trip. Not only are cabin trips less costly than traditional trips, but they're fun too. Similar to the private pool party, you'll want to keep the number of guests under a certain amount to stay on the safe side.
#7: Go to a Social Distancing Brunch
What is summertime without brunch? Several cities have allowed restaurants to offer outdoor seating to customers as long as they adhere to social distancing practices. If you're in a city that has that option, find a brunch spot to hit up with your friends and savor the chicken and waffles and bottomless mimosas.